Glad to know you, hero!
You are not alone in the arenas, come to meet your friend!
Hero
Come say hello to your hero and give them a name!
You'll help your hero to upgrade and climb up on the leaderboard. The arenas are dangerous, take care of each other.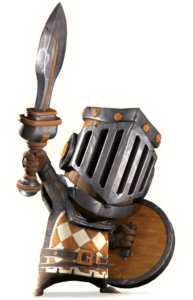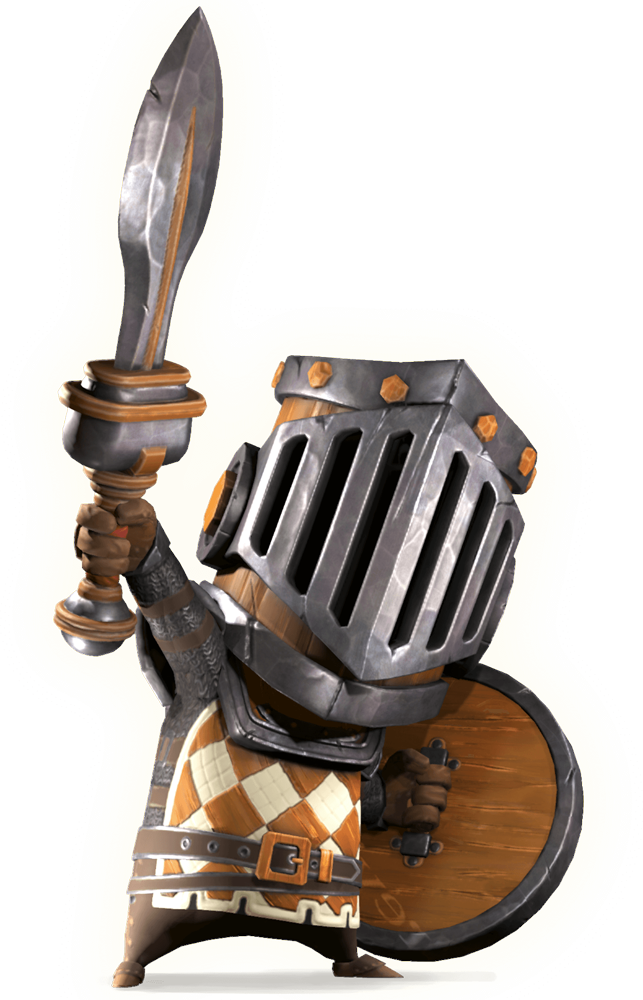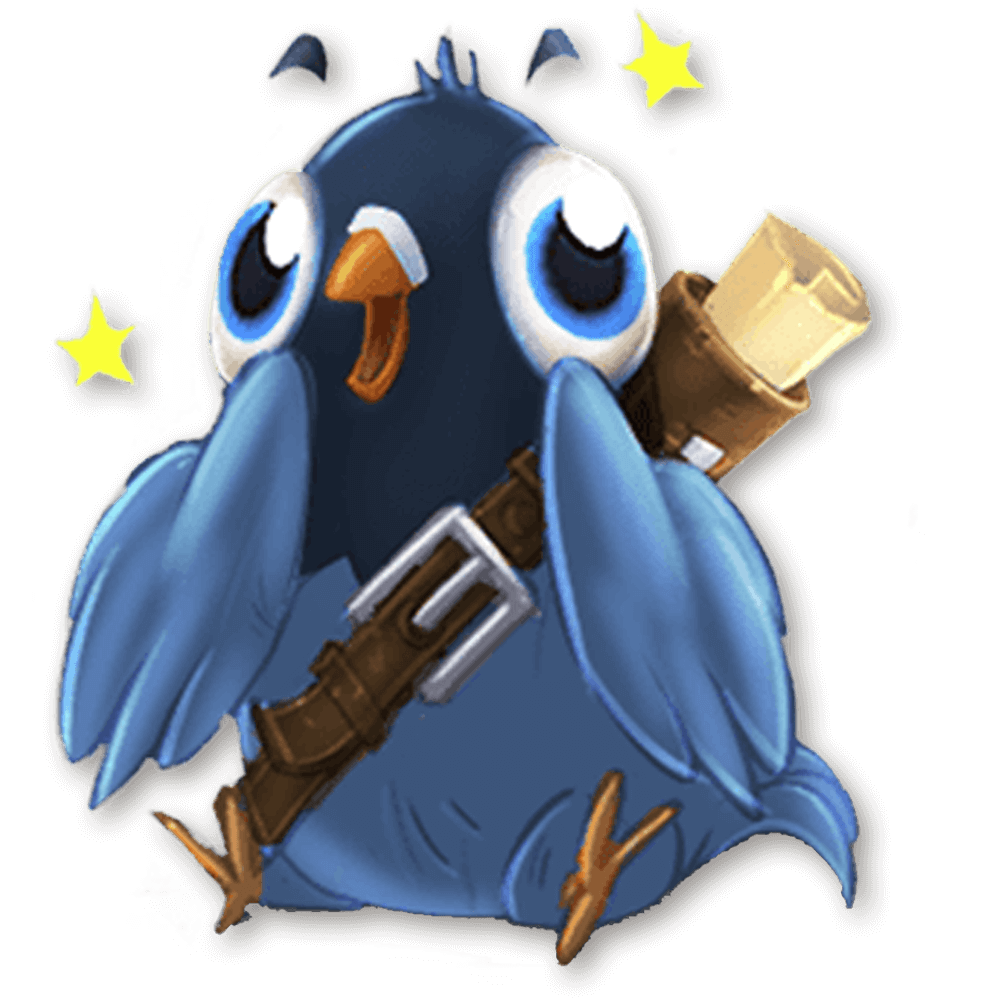 Pablo
This is Pablo, your personal pigeon tutor.
A new bee in the arenas? No worry, Pablo will show you how to well equip your first combat.
Machine
Who said heroes don't have friends?
Count on your Machine! It's your true friend. It will collect materials for you even when you log off.
No patience to wait for too long? Use the Blue Energy to boost your Machine!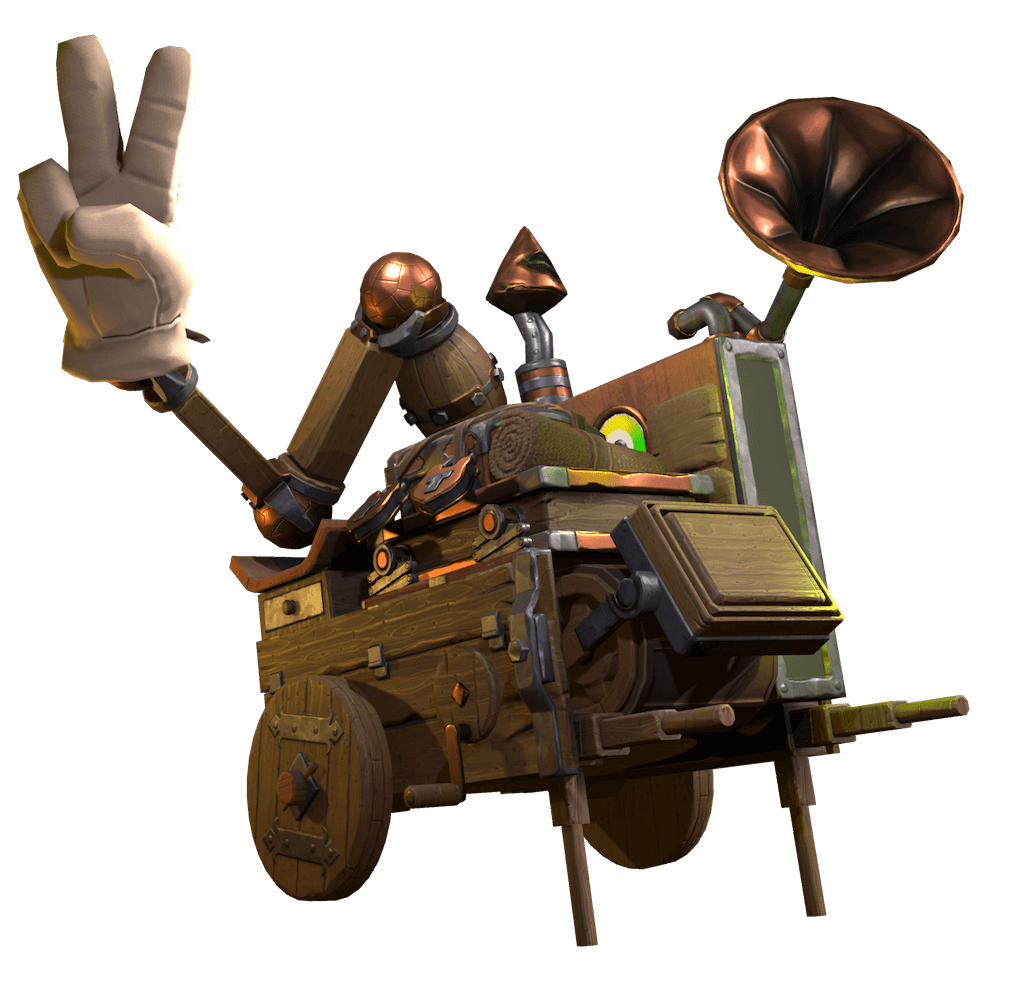 What are waiting for you?
The principle is simple: collect, forge, fight!
Collection
There're five materials: Gold, Steel, Wood, Obsidian, and Pearl, plus a huge variety of items in 4 levels of rarity are waiting for being collected. Each item can hold a certain amount of material which enables the attack elements. Craft your gear and upgrade your hero's abilities with attack elements and items of your choice! Choose the combination of attack elements that rivals your enemies. Be smart, there's no best choice, be flexible and adjust in time.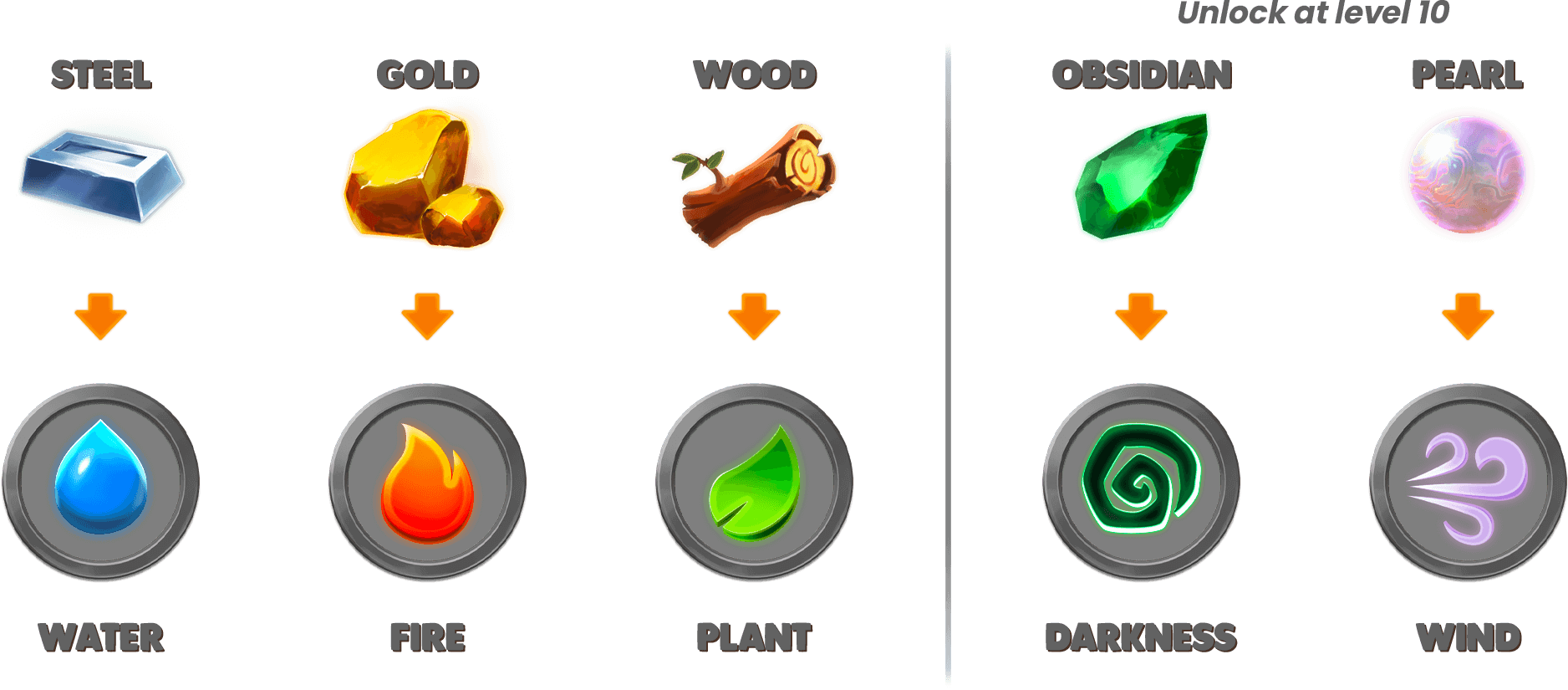 Auto Material Collection and Boost Game
Each combat win drives your Machine to collect materials for you even when you log off. Impatient? Play the Mini-Game, catch all materials that your Machine throws out to win a big bonus!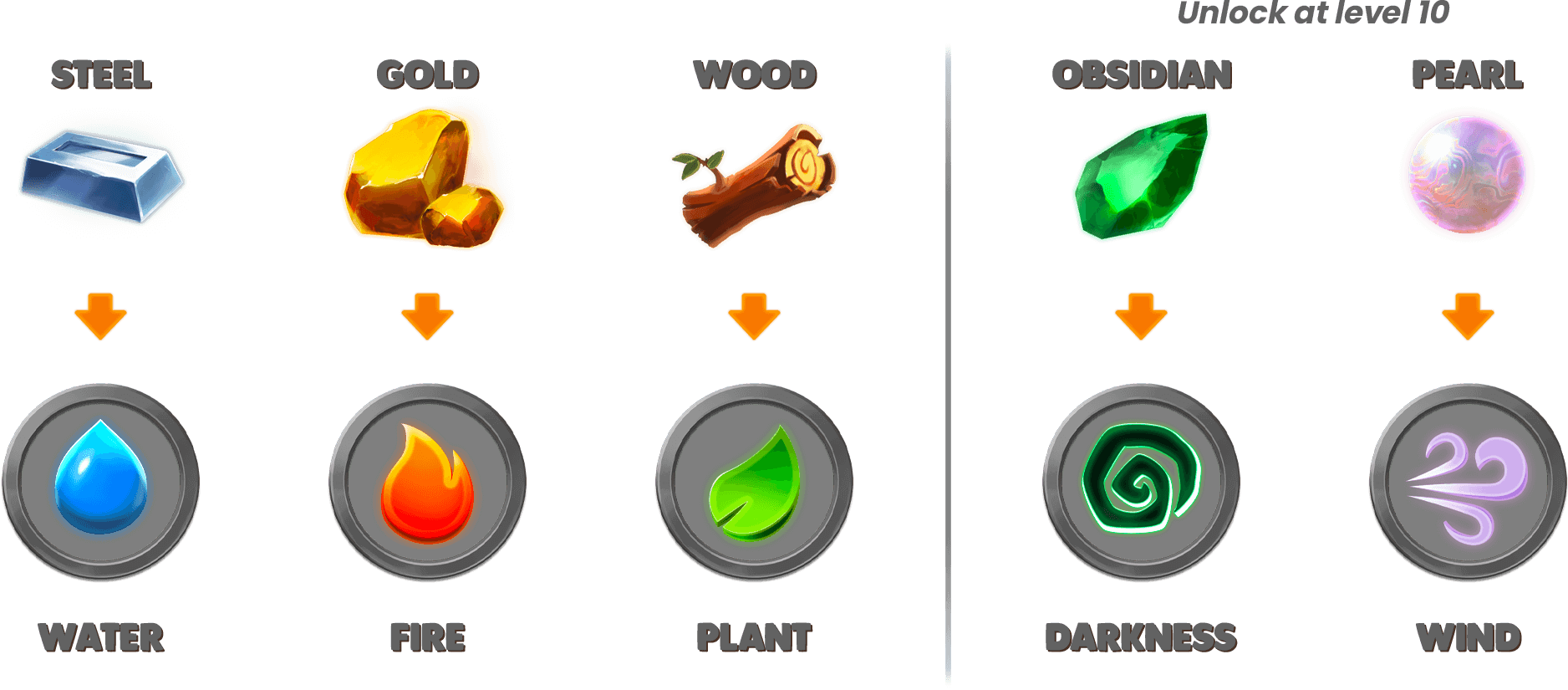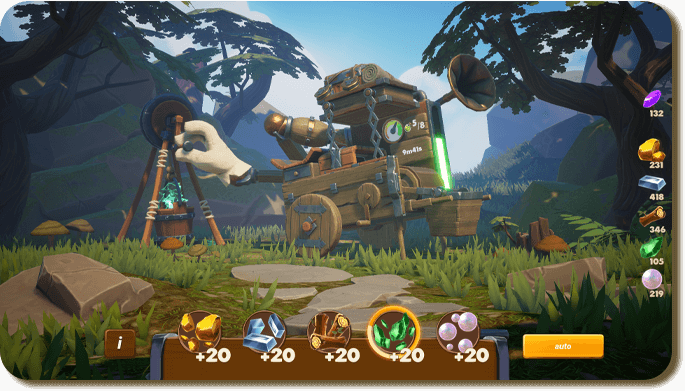 ELEMENTS
Each material represents an elemental attack. When you use different materials to forge equipment, they will be infused with the power of the corresponding elemental attack.
The elements counterbalance each other and allow you to defeat your enemy in the arena. Every element causes more damage to certain elements
Forge
Forge unique weapons, armors, and shields with materials.
Different materials bring different elemental attacks to your hero. Choose wisely, remember there's no best combination, be flexible.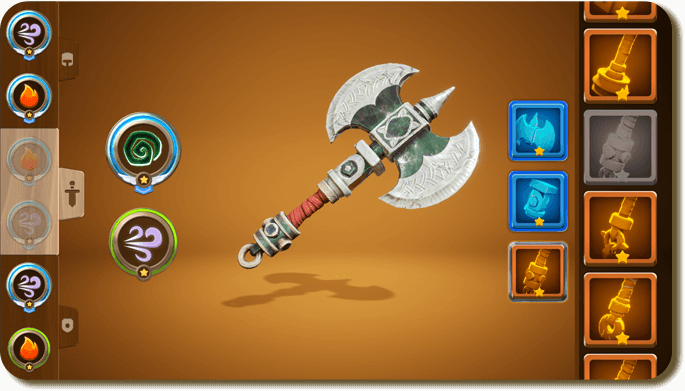 Combat
Now you can choose to initiate battles through Strategic Mode or Auto Mode.
Strategic Mode
You can now control the hero by choosing and clicking on the elemental attack you want to launch.
Keep your strongest elemental attack for the final turn! In this turn-based combat, choose an elemental attack for the next round and wait for the moment of truth. The one who has chosen the stronger elemental attack will launch it. Your enemy is mysterious, don't be fooled by their tricks.
To be the one to attack, make sure to select the right elemental attack. Which elemental attack to choose? If you select the same elemental attack as your enemy, the stronger one (stars and rarity) will carry out the attack.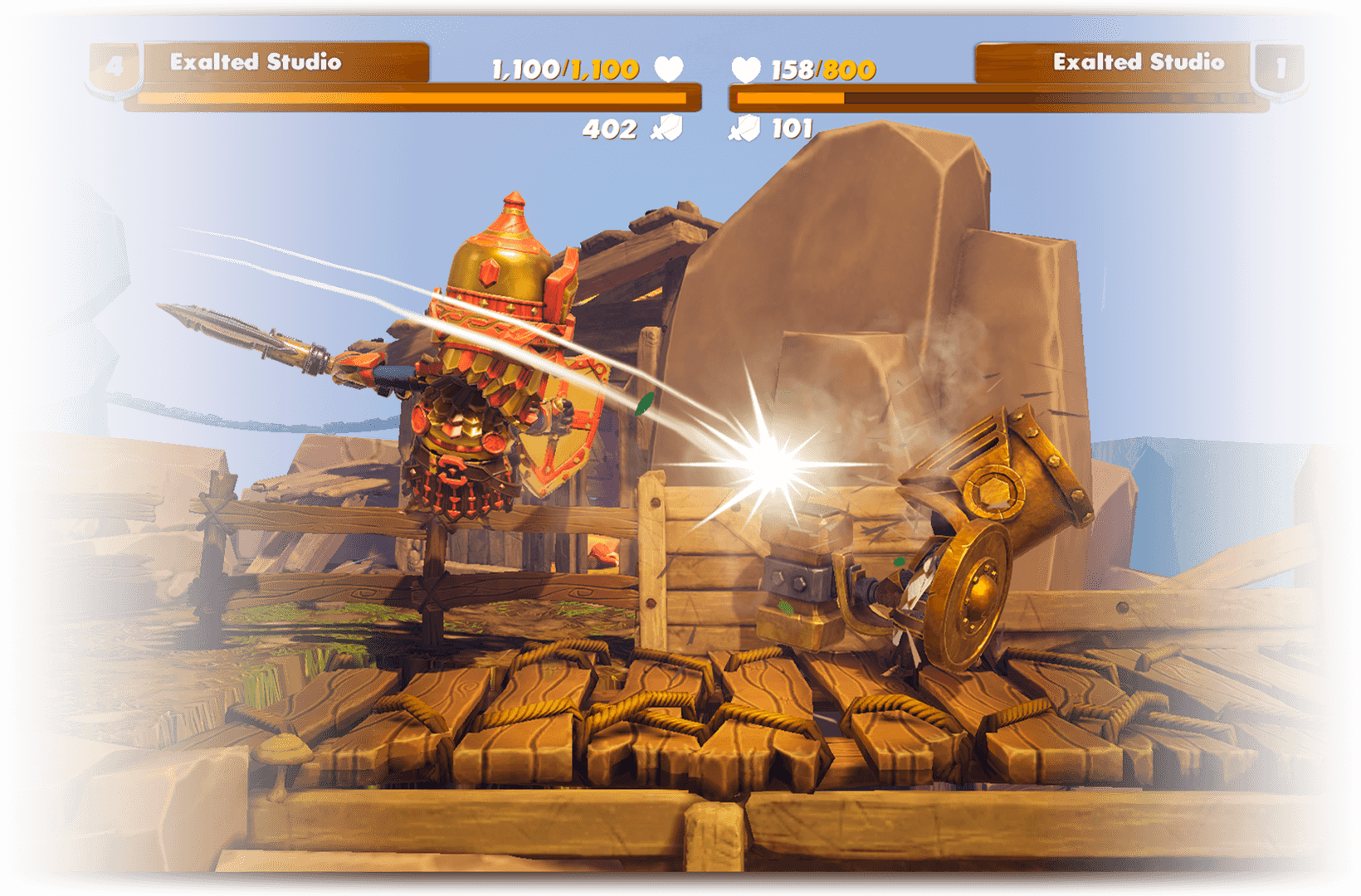 Auto Mode
Unleash your heroes and let them fight on their own in the arena!
The combat is quicker with the same rules as Strategic Mode. Your heroes will choose elements by themselves, all you need to do is switch the right set of equipment before the fight.
Are you ready to cheer on your heroes?