Hello Hero!
Every day we read your messages from all over the world. Each message that comes from you on our social media, email, and app store reviews is important to us. We thank you for your kind contribution to this community and to Big Helmet Heroes. You love the game, love the art and you want to discover more, like we do as well.
We listened to your feedback and advice about the game and what most of you wanted:
Take control of the hero
Fight with strategy
Understand game rules better
Social functions and play with friends
More game modes
But also, you wish to keep the most important and unique feature of BHH:
Auto mode, chill game
Easy to play
Generous reward, no Pay to Win
This is why the whole team has concentrated during the last 2 months to introduce you to this update with lots of new features!
THE ELEMENTS
Each material represents an elemental attack. When you use different materials to forge equipment, they will be infused with the power of the corresponding elemental attack.
The elements counterbalance each other and allow you to defeat your enemy in the arena. Every element causes more damage to certain elements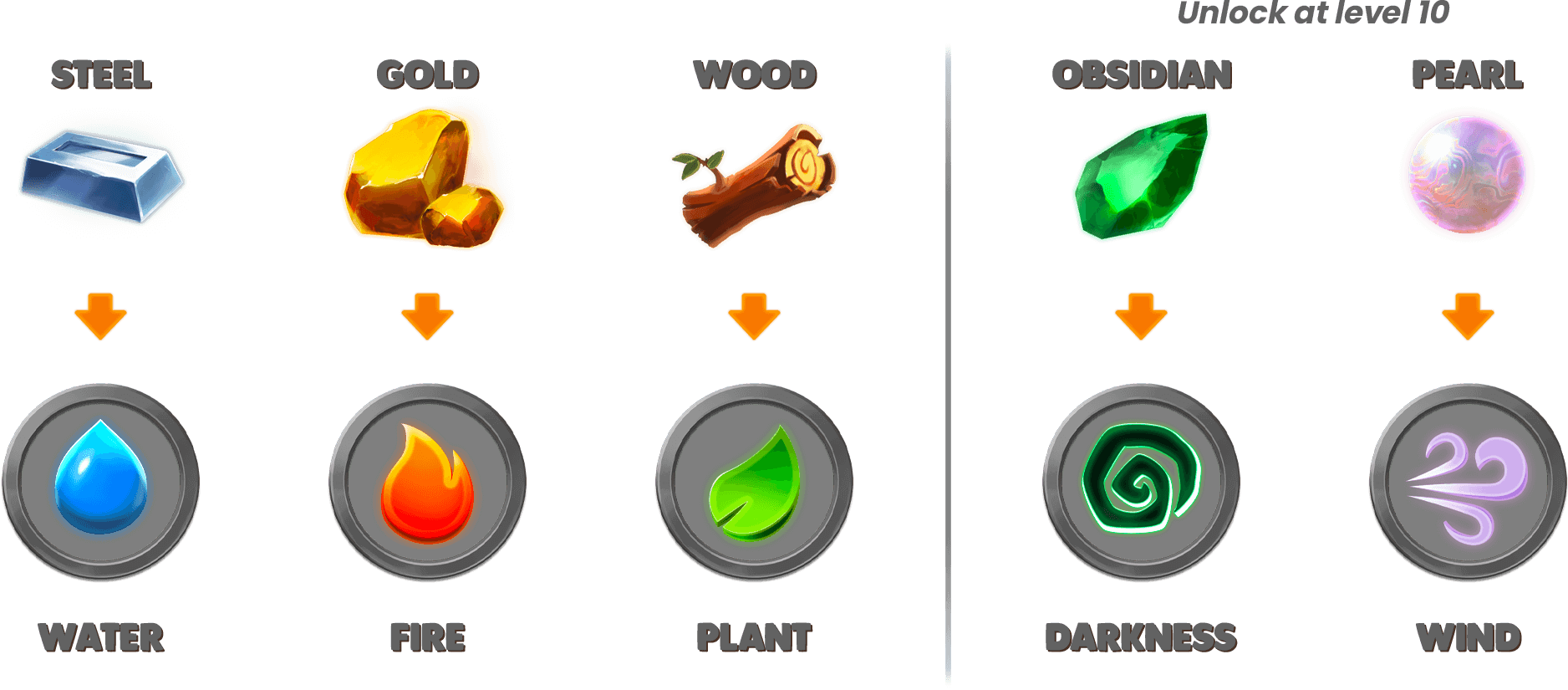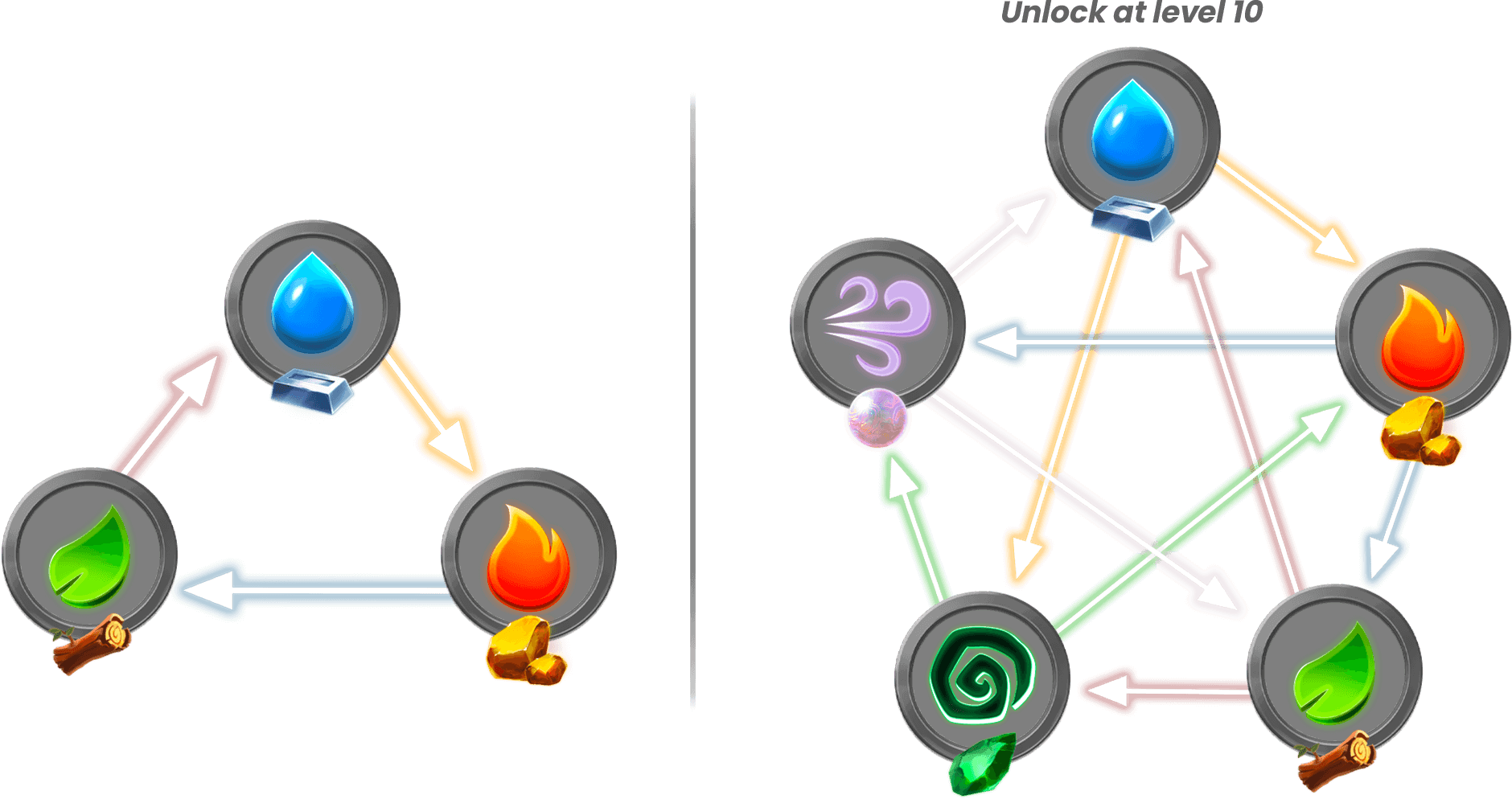 THE COMBAT
Now you can choose to initiate battles through Strategic Mode or Auto Mode.
STRATEGIC MODE
You can now control the hero by choosing and clicking on the elemental attack you want to launch.
Keep your strongest elemental attack for the final turn! In this turn-based combat, choose an elemental attack for the next round and wait for the moment of truth. The one who has chosen the stronger elemental attack will launch it. Your enemy is mysterious, don't be fooled by their tricks.
To be the one to attack, make sure to select the right elemental attack. Which elemental attack to choose? If you select the same elemental attack as your enemy, the stronger one (stars and rarity) will carry out the attack.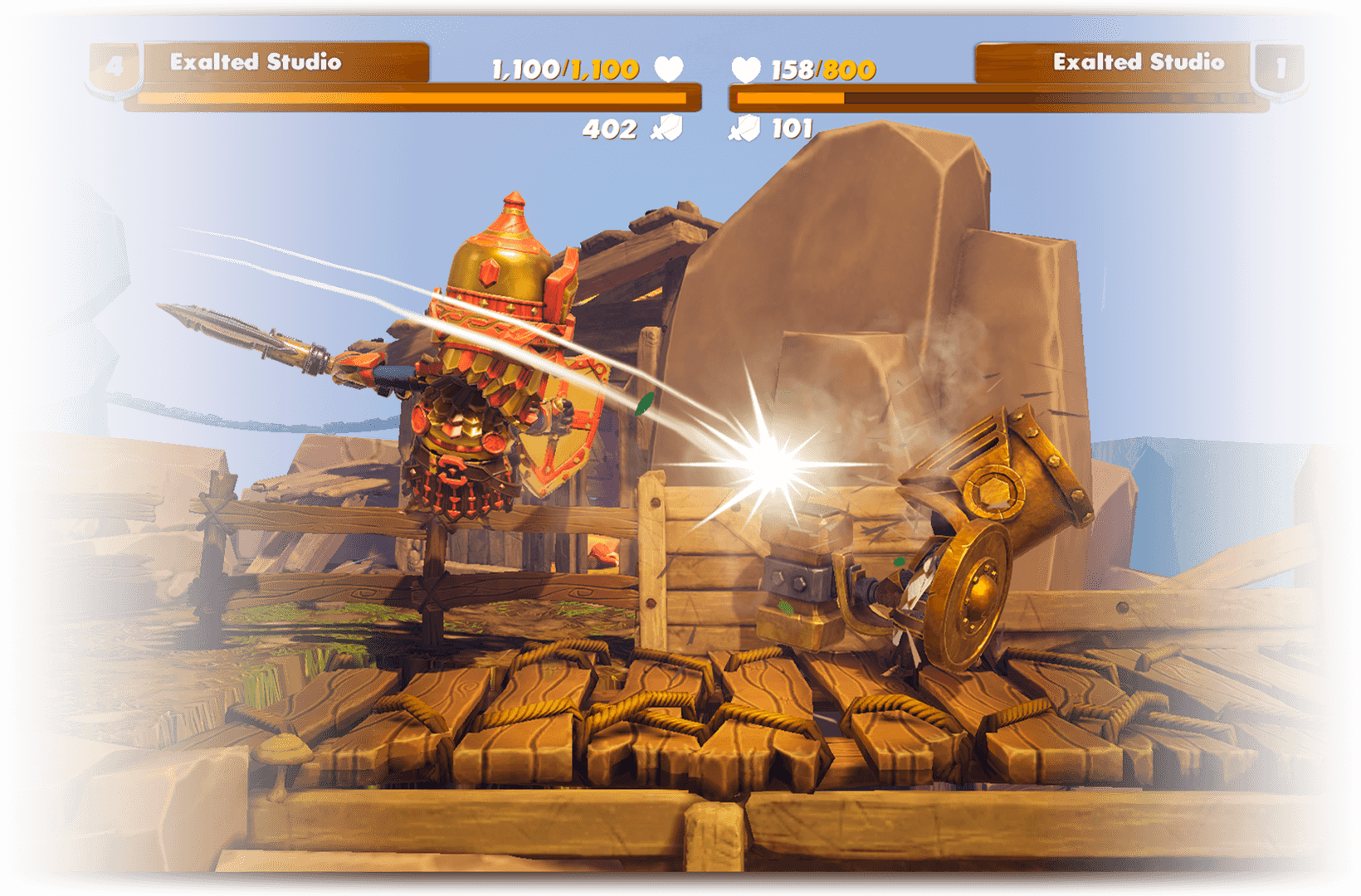 AUTO MODE
Unleash your heroes and let them fight on their own in the arena!
The combat is quicker with the same rules as Strategic Mode. Your heroes will choose elements by themselves, all you need to do is switch the right set of equipment before the fight.
Are you ready to cheer on your heroes?
EVOLUTION OF COMBAT
Element's damage depends on the counter element, its rarity, and its level (stars).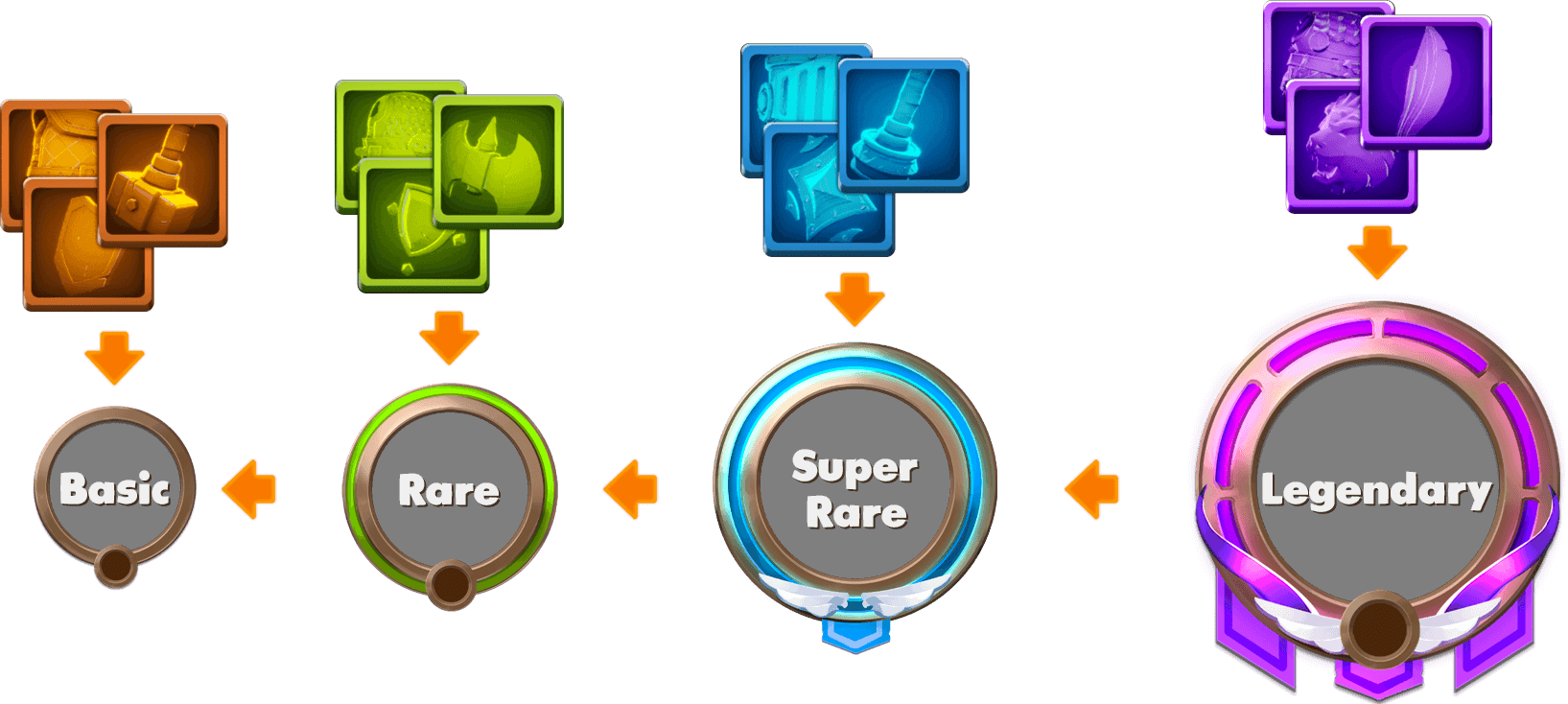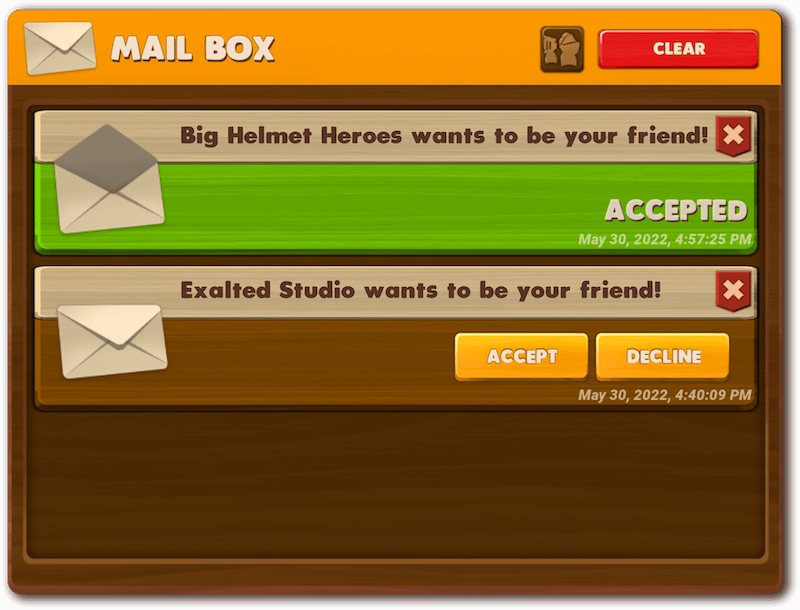 Other Updates
Shop – Do you want to open 10 armor boxes? You can now open several boxes in a row!
Machine – Watch an ad to collect materials from your machine without waiting
Hero Level-up – New icons depending on your level
Mailbox to receive updates from the game, friend requests, or gifts
Rate the game pop-up shown at several levels
Access to Help, FAQ, or support from the Settings panel
Future Updates
CLANS
Clans are almost ready and we are preparing them for the next update! You will be able to chat with your clan's members and send them gifts every day.
Stop Or Go:
Like thrilling challenges? This mode is made for you! No one is a constant victor, but who can really go the distance? Each win will increase your possible reward but watch out, one wrong step can ruin it all as well. Quit while you're ahead, or take a risk and become the big winner of the arena? It's up to you.